There are the books everyone had heard about: Twilight, Hunger Games, etc. But what about all those books written by people you've never heard of? Some of them are treasures, just waiting to be found, and that's what this blog hop is all about: the books you might not have heard about, but that you might end up loving.
This blog hop is like a game of tag. One author posts and tags three to five other authors who link back to their website the next week and tag three to five new authors. If you follow the blog hop long enough, you're bound to find some books you'll love! Maybe you'll even discover a book that ends up being the next big thing.
I was tagged by A.L. Sowards. You can learn more about Sowards and her book Espionage from her website (www.alsowards.com), facebook page (http://facebook.com/alsowards) or through twitter (@ALSowards). Espionage is available for purchase in most LDS bookstores and on Amazon.
This blog hop includes ten questions to help you learn more about an author's current work in progress, so here's a little info about my current project:
1: What is the working title of your book?
The Keeper's Quest a sequel to my YA speculative fiction novel, The Keeper's Calling (I just can't resist . . . here is a taste of book 2)
A tragic death ~ A fatal trap ~ A quest to rescue the one he loves 
"I woke to the flash of counter coordinates and a rush of adrenalin—then it hit me—I was a pawn in someone's game of chess and I'd just been moved. Master Archidus required my services. I was a Keeper—the Protector, to be specific. I hadn't wanted this, but neither would I shun my duties. The other Keeper's life wasn't the only one at stake." –Chase Harper
After a turbulent start to his senior year, Chase expects life will return to normal now that Ellie Williams is back. But when a Sniffer's trap leads him on a journey spanning two worlds, he soon realizes things aren't always what they seem.
2: Where did the idea come from for the book?
The idea stems from my fascination with time travel and history. I've always dreamed of visiting times past, seeing what the world looked like, how people dressed, talked and viewed their society. My series, The Keeper's Saga, explores that through the eyes of modern-day teenager Chase Harper as he finds himself in 1818 digging the Erie Canal, 1939 during Hitler's Nazi Regime, and at a New Year's Eve ball in the war-torn Union of 1863.
3: What genre does your book fall under?
YA speculative fiction with some fantasy elements
4: Which actors would you choose to play your characters in a movie rendition?
Liam Hemsworth as Chase Harper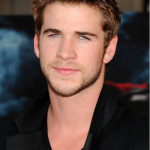 Channing Tatum as Garrick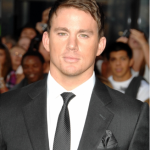 And while I'm at it, I might as well have Taylor Swift take the female lead as Ellie, then I'd have a power-packed cast. 🙂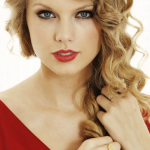 Sam Worthington as Captain Marcus Landseer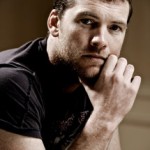 5: What is the one-sentence synopsis of your book?
"I woke to the flash of counter coordinates and a rush of adrenalin—then it hit me—I was a pawn in someone's game of chess and I'd just been moved."
6: Will your book be self-published or represented by an agency?
The Keeper's Quest will be published by Walnut Springs Press. They are currently working on it and are planning on releasing the book in January of 2013. Follow https://www.facebook.com/TheKeepersSaga for status updates.
7: How long did it take you to write the first draft of your manuscript?
Roughly 3 months. I began in May while on a trip with my husband to Hawaii and finished in August.
8: What other books would you compare this story to within your genre?
I've had people tell me that The Keeper's Quest has more of a "Lord of the Rings" feel.
9: Who or What inspired you to write this book?
My sister Sandra. Although many of my beta readers asked about a sequel to The Keeper's Calling after they finished reading it, I distinctly remember Sandra being one of the first when she emailed me the comment, "This story just begs for a sequel." After that I seriously asked myself, "What would happen next? What could happen next?"
10: What else about your book might pique the reader's interest?
If you haven't read The Keeper's Calling, check out the first chapter posted on my publisher's website here.
The Keeper's Calling is on sale at Amazon. Would it make a good Christmas present for someone you know? I've had kids ages 10 and up love it! Click here to see it on Amazon.com.
Here is a list of authors who will be joining the hop for week 22 on November 21st. I hope you'll visit their blogs next week and learn more about their books. Maybe one of them will become your new favorite author!
Laura Johnston, my amazing sister and I expect she will soon be a published author as well! Laura maintains a fabulous writer's blog and is known for her regular visiting-author posts and book giveaways. Visit her blog at http://www.lojwriting.blogspot.com/
Karen Hoover, an award winning young adult fantasy author as well as a fabulous editor and writing coach. You can learn more about Karen's books, The Wolf Child Saga, at http://www.karen-hoover.blogspot.com and her author services are provided through Tin Bird Publications at www.tinbirdpublications.com
J. Lloyd Morgan, author of the I-couldn't-put-down novel, The Hidden Sun. If you have a Kindle, the ebook version is a fabulous value at $2.99 The Hidden Sun on  Amazon. Visit Jason at http://www.jlloydmorgan.com or http://jlloydmorgan.blogspot.com/